Mike Overstreet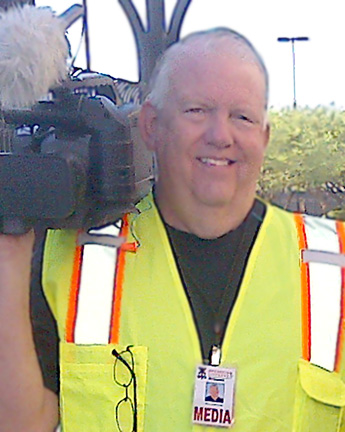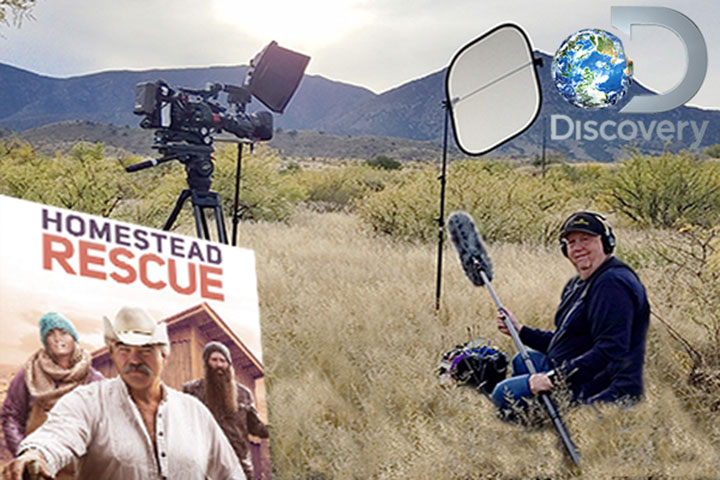 Arizona based, two time Emmy Award winner Mike Overstreet has directed well over 2000 hours of live television including news, music, sports and special event coverage.
Directing credits include hundreds of commercials for local, regional and national distribution including 5 years directing western themed national Toyota commercials for the Dancer, Fitzgerald, Sample agency and 3 years directing year end national Ford commercials for the J. Walter Thompson agency.
Mike directs, and often produces, breaking news coverage for both US and foreign networks and was responsible for live satellite coverage of "The tragedy in Tucson" – The shooting of Congresswoman Giffords for Eurovision.
Mike also directed the Kraft Foods promotion of their venue at Disney's Epcot Center in Florida, safety spots for Union Pacific Railroad and "The Magic Mouse" pilot for PBS.
Mike shot segments for ABC 20/20's coverage on illegal border crossing, as well as directing music videos, live pay per view events and a wide variety of other productions for broadcast and cable television including 4 years directing broadcasts of U of A Football.
His directing skills are in demand for a wide variety of live event productions including broadcast, cable, streaming, pay per view and concert events with Florida Georgia Line, Parmalee, Sheryl Crow, Incubus, Blues Traveler and Eddie Vedder, a nightly live interview show hosted by MLB legend Ryan Dempster and live Pro-Wrestling events.
Mike has produced personal appearances around the country for celebrities such as Hulk Hogan, Bill Goldberg, Bret Hart, Roddy Piper, Ric Flair and others.
Mike is also an FAA Certificated Aircraft Pilot as well as being licensed for Commercial Drone Operations, holding every FAA Drone Certification available.
The Covid Pandemic shut down the whole industry for a long time. Post-Covid there was a boom in video production, corporate conventions and professional sports as businesses and organizations work to make up for the loss of the their wide-spread advertising, education and promotional efforts. This increased production is not only in Tucson but Mike and the crews are spending a lot of time on the road to the greater Phoenix area as well as locations including San Diego, Omaha, San Francisco, Washington D.C., Irvine, Yuma, Silver City, Dallas, Austin, Flagstaff, Atlanta, Chicago, Asheville, Sedona, New York and Miami.
Mike started in the industry long before the development of the HDTV we have today. The old standard definition television presented a lot of challenges to production and live television as everything was analog and the #1 technical consideration was how to get programming into homes with as much clarity as possible.
In those days every time you did any kind of editing or post production the sound got worse and the picture got fuzzier and then it was stored and readied for broadcast which made everything worse yet.
Today in the digital high definition world the cameras are incredible and editing, post production, effects and broadcasting deliver that beautiful image exactly as it came out of the camera….or even better.